How can you tell if the pair of Jimmy Choo heels that you are about to buy online are genuine? Follow these 6 simple steps to verify the authenticity of your purchase. Always ask the seller to use the youVerify app prior to purchase. It's Smarter Selling & Safer Shopping.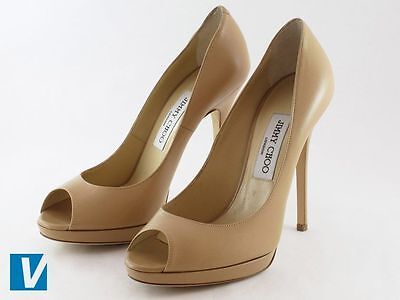 Step 1: Shoe Box

New Jimmy Choo shoes are packaged in a light lilac / white strong shoe box. It features the 'JIMMY CHOO', 'LONDON' logo. Check the size, font and placement of the logo carefully. Remember that real shoe boxes can accompany fake shoes.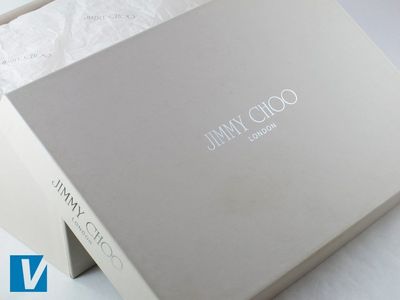 Step 2: Box Label

Jimmy Choo shoe boxes feature a white label on the one end detailing style number, color and size information. Check these details match the details of the shoe.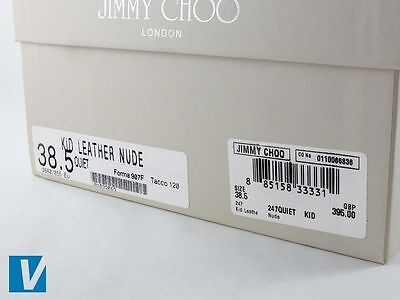 Step 3: Dust Bag

Jimmy Choo shoes are usually accompanied by a felt dust bag that features the 'JIMMY CHOO', 'LONDON' logo. Check the font, positioning and alignment of the branding carefully, and again be aware that real dust covers can accompany fake shoes
.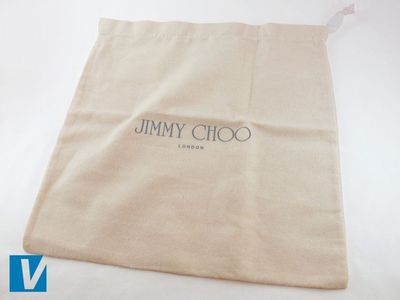 Step 4: Insole Logo

Jimmy Choo insoles feature a 'JIMMY CHOO' logo in upper case and a smaller upper case 'London' just below it. Check carefully that the double O's in Choo are round and stand up; that the C has a slight hook; and that the H is crossed quite high up and not in the centre. Also check the stitching is neat and even and finished cleanly.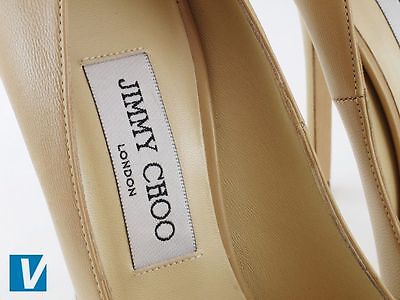 Step 5: Sole Logo

The soles of Jimmy Choo heels feature the 'JIMMY CHOO' and 'LONDON' logos, followed by 'MADE IN ITALY' and the shoe size. Some shoes also feature 'VERO CUOIO' which is Italian for 'real leather'. Check that the correct font is used on all markings, and that they are even spaced, level and feature a clean letter edge.