When it takes a few months to save up for that perfect pair of

designer shoes

, you want to protect them like they are your own children.

Christian Louboutin shoes

are more than just footwear; they are a lifestyle. They tell the world that you know quality, you appreciate fashion, and you do not settle for less. Protecting your investment is essential. The most iconic part of any Louboutin shoe is the fire engine red sole. Keeping the soles protected from the elements is not always easy, but these tricks of the trade can help.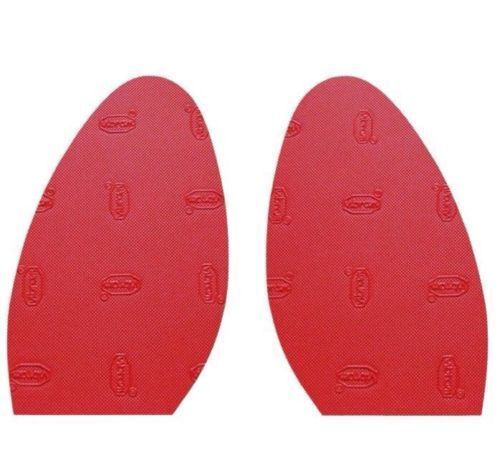 Christian Louboutin took the

high-heeled shoe

market by storm in the 1990s and early 2000s by providing sexy, stunning, and jaw-dropping shoes that featured four-inch heels. With the goal of making women feel sexy and look leaner and taller, Christian Louboutin dominated the market and created an iconic look. Louboutins are easy to spot a mile away due to their bright red soles, now synonymous with the designer. Because the

red soles

have become so famously associated with the brand, Louboutin has actually obtained an official trademark for the design in the U.S., so no other shoe company can copy the red sole.
Why Mr. Louboutin decided to paint the first sole red, no one really knows. Perhaps he was looking for a way to stand out, maybe he just wanted to be different, maybe his model accidentally stepped in red paint on her way to the runway; the possibilities are endless. Whatever the reason, it has been effective at keeping Louboutins noticeable, coveted, and a signal of high-end fashion.
The substance used to make the iconic Christian Louboutin sole is a

red lacquer

polish. The lacquer inevitably wears thin if worn on concrete, gravel, sidewalks, or any abrasive surface. Here are a few things you can do to help extend the life of your soles:
Easy to do, but not a permanent fix

Touch-up paint made specifically for shoe soles is available to keep your soles looking like new. This is best for those who do not wear their heels much and just need an occasional touch up

Christian Louboutin provides a list of preferred shoe repairers that specialize in repairing the soles without harming the shoe

Simple to do, semi-permanent

Protect the soles as you would your cell phone screen, with a clear protective shield from

Zagg

. Simply cut the shield to fit the sole and apply

Best done by a professional

Shoe cobblers often sell

red rubber soles

to protect the shoe and provide a non-skid surface. You can apply these yourself, but this is a permanent change to the shoe, so experts recommend finding a professional
When you invest in a pair of Christian Louboutin shoes, you want them to stay looking like new forever, but you also want to wear them and show off your style. Enjoy the best of both worlds by using these tips to keep those soles red.
Signs of wear and tear on Christian Louboutins are inevitable; they are not a manufacturing defect, but simply the result of combining high fashion with rough streets. Once you have protected the soles of your new stilettos, keep the rest of the shoes looking like new as well.
Louboutin recommends using a dry, soft cloth to wipe down the leather after each wear. Store shoes away from light and extreme heat and keep them out of the rain or any other moisture. Although they may look great with that little black dress, if it is raining outside, keep them in. All authentic Christian Louboutin shoes come with an accompanying

shoe dust bag

for storage to protect them from accidental scrapes, scratches, or dings while in your closet awaiting their next appearance.